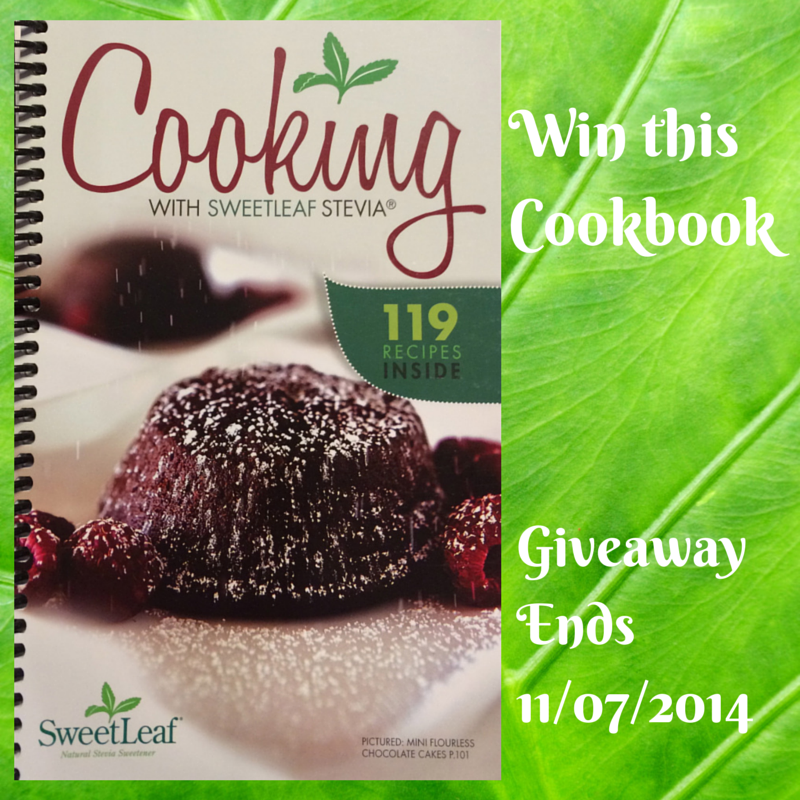 You can find the full Cookbook review done by Colleen at My Dairy-Free Gluten-Free Life HERE.
The Cookbook is divided into Breakfast, Breads & Muffins, Entrees & Sides, Dressings & Marinades, Desserts, Drinks, Kids and Holiday! There are so many yummy recipes! There are enough gluten-free recipes that make this very interesting for those of us who are allergy challenged.
How about starting your day with Apple Chai Tea Bread or Cherry Cobbler Muffins? Maybe some Sauteed Red Cabbage & Apples or Chicken Adobo? Could we top it off with White Chocolate Macadamia Cookies or home-made Peanut Butter Cups? There are so many yummy looking and sounding recipes! Check out my original recipe for Pumpkin Flavored Bread Pudding using SweetLeaf Sweet Drops Pumpkin Spice.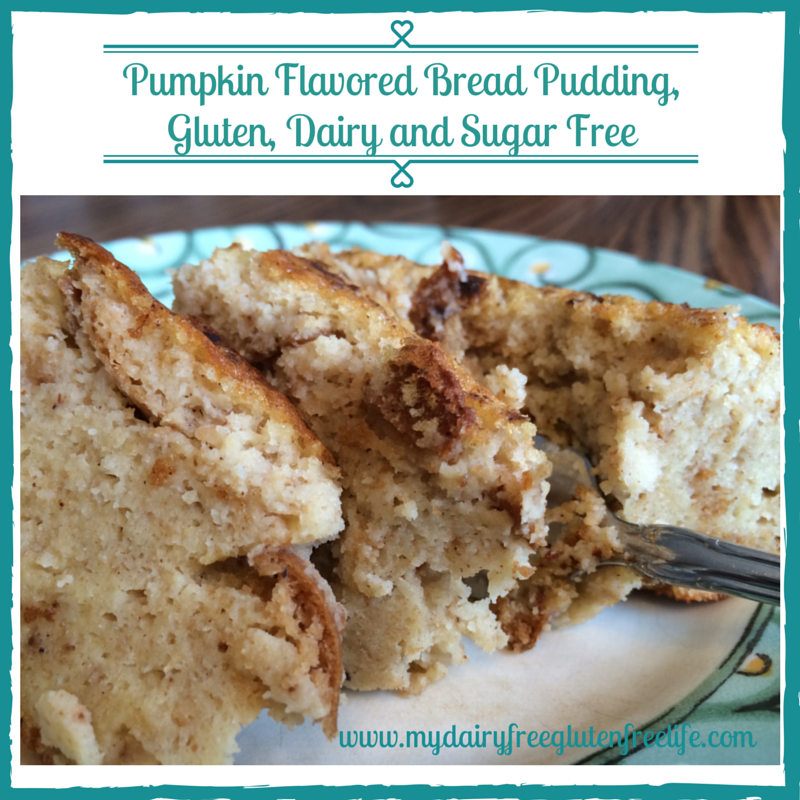 Cooking with SweetLeaf Stevia Cookbook Giveaway
Let me tell you a bit about SweetLeaf, you probably have seen their products in the stores. Wisdom Natural Brands is the parent company of SweetLeaf Stevia® Sweetener. "SweetLeaf Stevia® Sweetener is as natural as the sun, soil and rain that nurture it. That's why it is the most popular stevia brand in the natural food marketplace. SweetLeaf Stevia Sweetener was the first stevia sweetener to receive GRAS status from the FDA and is the only stevia sweetener to win thirteen international awards for taste, innovation and sustainability. From the beginning, SweetLeaf Stevia Sweetener made consumer health its number one priority." SweetLeaf is made from the Stevia rebaudiana Bertoni plant which was discovered more than 1,500 years ago by the native Guarani people, growing in clumps of two or three along the edges of the rainforests of Paraguay. Stevia leaves are 30 times sweeter than sugar and has no calories. "SweetLeaf® is the award-winning, best-tasting zero-calorie, zero-carb, zero glycemic response, natural sweetener available in the U.S. market today."
SweetLeaf Products:
-SweatLeaf Stevia Sweetener in packets
-SweetLeaf Liquid Stevia Sweet Drops in 21 flavors
-SweetLeaf Sugar Leaf which is made by bonding SweetLeaf Stevia to cane sugar, offering sweet taste, plus the browning and bulking qualities of sugar, but with two-thirds fewer calories and carbohydrates.
SPONSOR SweetLeaf wants to give one lucky reader their new Cookbook, Cooking with SweetLeaf Stevia!
Giveaway is open to US only and ends November 7, 2014 at 11:59 PM EST
Enter on the Rafflecopter below:
Disclaimer: This blog and any participating blogs did not receive compensation for the published material in this post. No purchase required to enter this giveaway and there is a limit of one entrant per household. Void where prohibited. Odds of winning are determined by the number of valid entries received. Winner will be chosen by Random.org and will be emailed via the email address used to enter the contest. New winner(s) will be chosen if original winner(s) has not responded within 48 hours of email notification. This blog and other participating bloggers are not responsible for shipment of prize(s). Sponsor(s) are responsible for all shipping costs related to prize(s). This giveaway is not administered, sponsored, endorsed by, or associated with Facebook, Twitter, Google, Pinterest or other social media outlet. Disclaimer is posted in accordance with the Federal Trade Commission 10 CFR, Part 255 Guides Concerning the Use of Endorsements and Testimonials in Advertising.