Perfect for the Holidays-Design your own adidas ZX FLUX Shoes
**The links in this post are affiliate links and I will receive a small commission if you make a purchase after clicking on my link.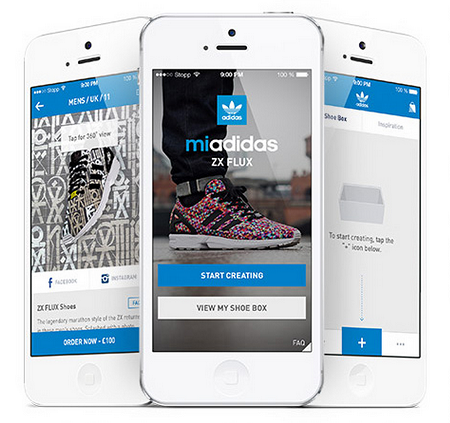 With the holidays right around the corner, the new shoe design being released by adidas allows shoppers to create shoes with a personal flare. These shoes are more than just picking an image and making them your own. You can now apply your own images thanks to a revolutionary new app available from adidas. This is the perfect way to give that one of a kind to those on your Holiday Shopping List. Keep reading for more information and start designing your own shoes.
adidas has launched an innovative new app for Android and iPhone smartphone devices, called the#miZXFLUX app. The app allows you to easily apply your personal photographic image to one of adidas Originals most covetable silhouettes, the ZX FLUX. With the app, you can take a photograph, edit and rotate the photo, and apply it to your very own custom ZX FLUX shoes. You can make a statement that's all your own.
Here's some more info about the #miZXFLUX app:
Custom ZX Flux shoes created from the app are $110.
Delivery takes 3 – 4 weeks after submitting your order.
The app is only available for smartphone devices.
Certain photos (copyright, inappropriate/offensive material, very large/small file size) can't be used.
Get the #miZXFLUX app today and create your custom shoes
Shop for the #miZXFLUX and other great products at adidas.